PACKING, CRATING & SHIPPING SERVICES IN SANTA ANA, CA
ALLIANCE IS YOUR PACKING & SHIPPING EXPERTS!
SHIPPING SERVICES
APS provides its customers with the most cost-effective, flexible Air, Ground, and Ocean services available. Whether you require shipment of a single piece or nationwide planning and fulfillment, APS has the skills and years of experience that will secure prompt delivery anywhere around the globe.
PICKUP & DELIVERY
Our professionals will pick up your valuables to bring back to our workshop to be packed or simply deliver it to any destination of your choice.
PACKING MATERIALS
We carry a wide range of materials in stock. Everything from corrugated boxes to Bubble Wrap and Styrofoam Chips and other hard to find supplies. Foam-in-Place Packaging Systems These all-electric packaging systems feature electric metering pumps and self-diagnostic tools. This solution is suited for sizes of operation from small to large.
FLAT RACK WRAPPING

ARTS & ANTIQUES

MILITARY & AEROSPACE

TRADE SHOW BOXES

COMPUTER & ELECTRONICS

HOUSEHOLD ITEMS

MEDICAL & LABORATORY

MOTORCYCLE & AUTO

LARGE MACHINERY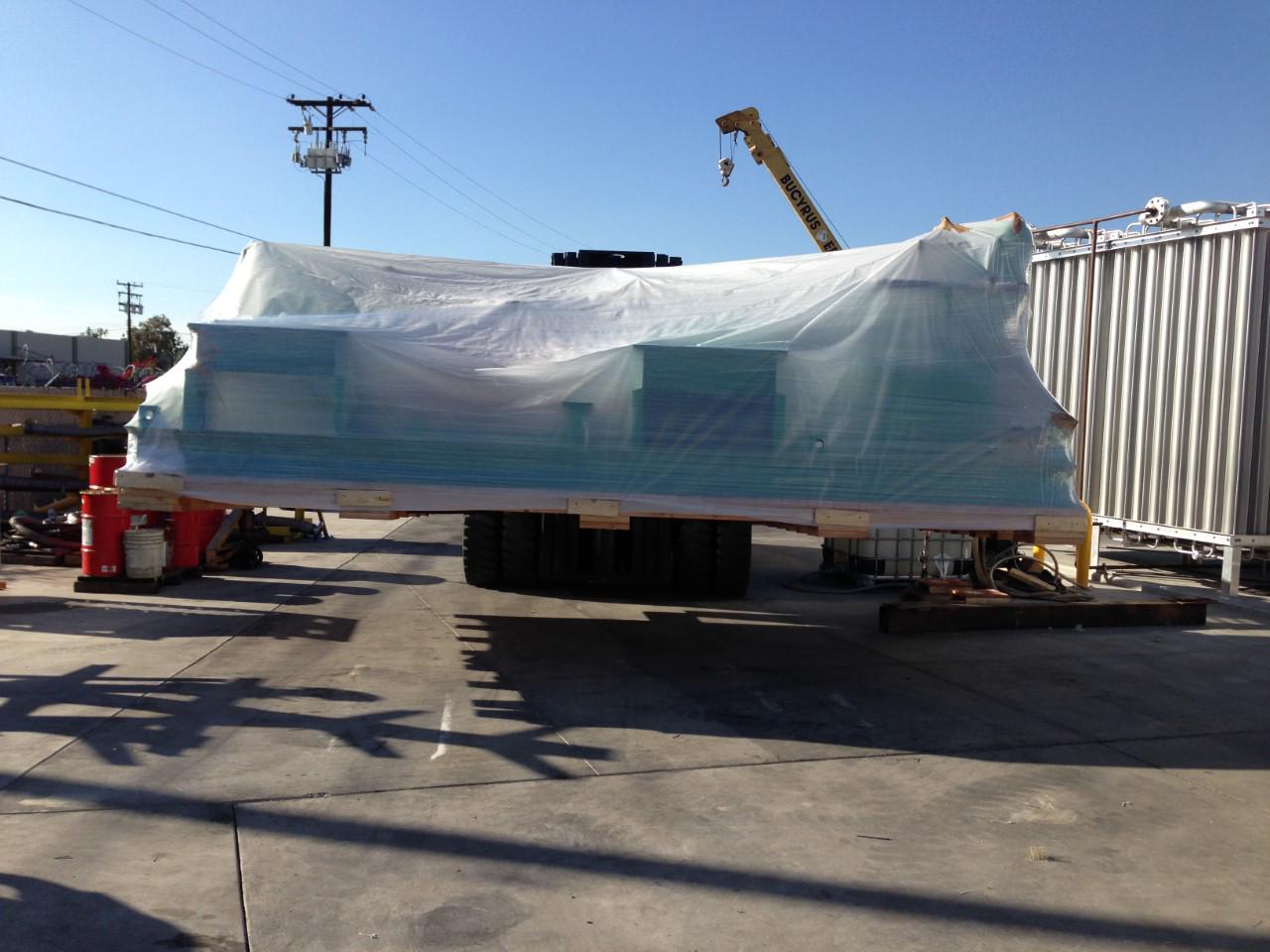 WE BUILD STANDARD & CUSTOM BOXES
At Alliance Packing and Shipping Inc. we understand you and the value of your shipment. We are experts in packing and shipping all kinds of equipment including large machinery. We are proud to be the best shipping solution provider for Southern California. It is our specialty to provide the safe and secure packing of all kinds of machinery and electronics. We have worked with businesses, machinery movers and riggers to crate machinery for safe transport to a variety of destinations. It does not matter whether you're shipping your machinery across town or around the world, you can count on Alliance Packing and Shipping Inc. for fast, secure and reliable service. Some of our customers know the exact specs of their containers while others rely on our vast experience to design their packing solution. We have established relationships with most major shipping companies and can arrange your shipment and negotiate discounts on your behalf. It's no wonder we have thousands of satisfied clients—Alliance Packing and Shipping Inc. is your one-stop crating and shipping solution for large machinery. Call us now and we will answer your questions and put you at ease. We understand your needs and we are the ones that get it done.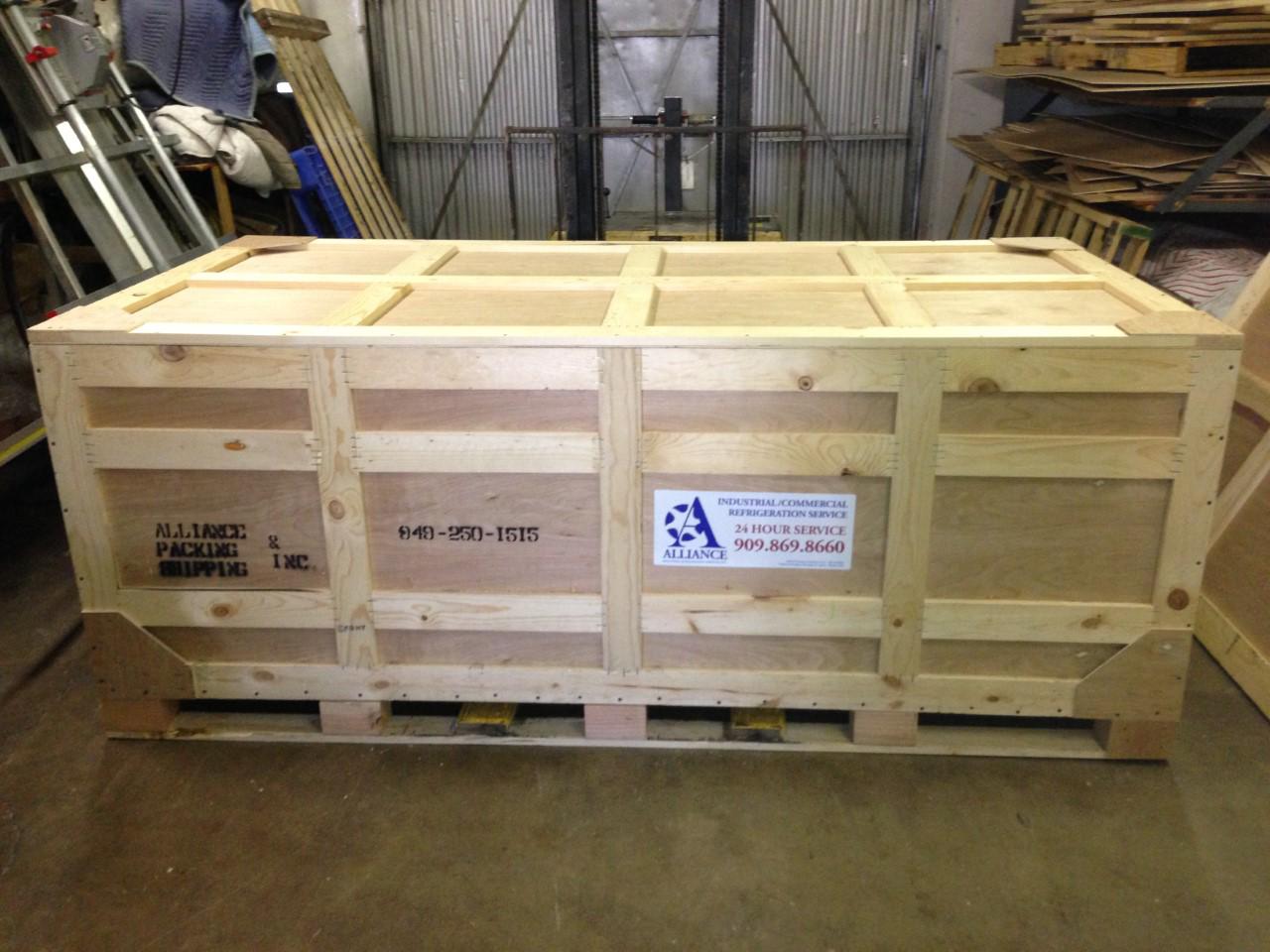 WE BUILD STANDARD & CUSTOM CRATES
Alliance Packing and Shipping Inc.'s set the international standard for what collapsible, reusable shipping crates should be. We have even had them certified by the US Military to hold 4,000 lbs of live ammunition and stack 3 high when fully assembled. We construct every Quick-Crate to the highest standard so that our customers will have a crate that will not only offer superior product protection, but will also last. We have many customers who have used our crates for 50+ return cycles. When return cycling or warehousing, Quick-Crates can collapse to just 9" high, a ratio of about 5:1. That's 1/5 of the truckload or warehouse space! They also ship at freight class 50 when collapsed, which allows for even lower freight costs. View a Payback Schedule to learn more about financial savings using Alliance Packing and Shipping Inc.
Alliance Packing and Shipping Inc. can be set up by 1 person in less than 3 minutes. The panels are held together with steel clips that snap into machined slots. There are no special tools, screws, nails or metal banding required. See our Assembly Video & Assembly Sheet.
Reusable Alliance Packing and Shipping Inc. are constructed with ¾" exterior grade plywood. We machine the panels to size on our 3 in-house computerized (CNC) routers. Not only are they highly efficient, allowing us to produce hundreds of crates a week, but they can cut to tolerances of .005". The block-pallet system beneath the crate allows for 4-way entry. To add an extra level of durability, we bolt, instead of nail, the pallet blocks to the base panel. This helps our crates tolerate more forklift abuse than a traditional crate.
An attractive feature of the Alliance Packing and Shipping Inc. system for many customers is the fact that they can be used for international export. Because of the heat treating process used during the manufacturing of plywood our Alliance Packing and Shipping Inc. are 100% ISPM-15 export compliant. No heat treating stamps needed.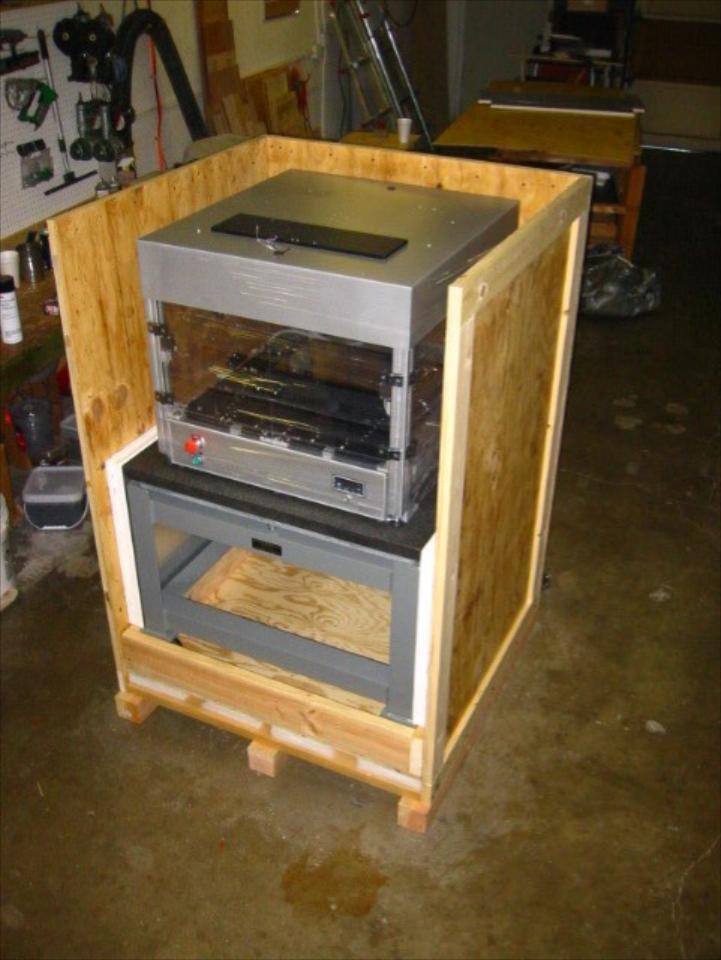 FREQUENTLY ASKED PACKING, CRATING & SHIPPING QUESTIONS
Are there any limits to the types of items you can handle?
Generally, no, there aren't. With the exception of hazardous materials, we can handle almost anything you could imagine. From antiques to a CatScan machine or race car, our experienced staff has seen it all. So give us a call—there is a good chance we can design the safest, most cost-effective way to get your product to its end destination. We look forward to the challenge.
Do you have any minimum order size or requirements?
Again, no we don't. The best way to tell what the charge will actually be is to contact us for a free, instant quote.
Can I order a box without crating or shipping?
Of course. A large percentage of our sales are to companies that buy empty shipping containers they pack themselves. So if you need a single box for your shipping department or for personal use, we can make it. Or if you need our help packaging a complex item, we'll be glad to help—just give us a call.
What if my company already has an account with UPS or another carrier?
We can use your account number for shipment.
What shipping options do you offer?
We have relationships will all the major LTD freight carriers as well as air, ocean, and rapid delivery carriers. Our extensive ties allow us to offer the exact shipping arrangements needed to get your item to its destination on time.
What does a "one-stop" crating and shipping firm mean?
Alliance Packing and Shipping Inc. prides itself on being able to handle every aspect of getting your item from point A to B. We take the responsibility off you so you can focus on doing your job. Calling us is all you ever have to do; we take care of the rest.
When do I need a wooden box versus a crate?
The answer depends on your product and your shipping requirements. If your product is fragile, contains many pieces, or is of high value, then you will probably need a closed-sided box. But if you have a piece of machinery with a solid frame, then an open-sided crate should do the job.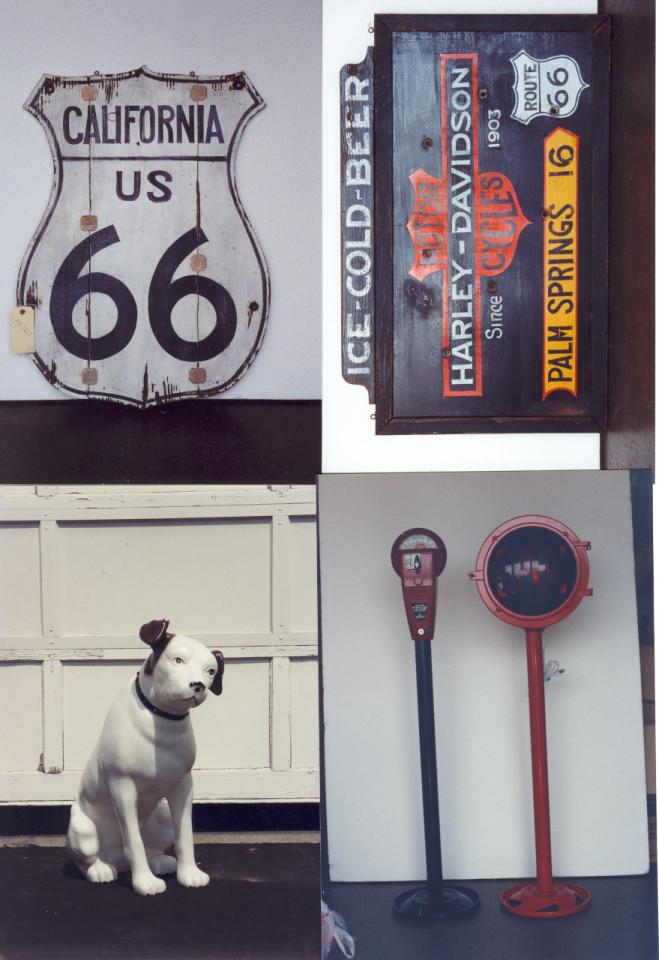 WHAT PEOPLE ARE SAYING ABOUT ALLIANCE PACKING & SHIPPING
"Alliance Packing and Shipping Inc. were prompt and very efficient. They did everything I asked for, they worked very well together as a team. Thank you."
Mary C., Bakersfield, CA
"The company worked quickly, enthusiastically, and efficiently. They made the job look easy (it wasn't) and their pleasant helpful attitude was inspiring. I must add that they seemed to enjoy the work."
Larry M., Orange, CA
"Absolutely no complaints. All aspects from the initial phone call to completion have been smooth. The people courteous and always helpful and approachable. I can't say enough about it. I know that when I'm going to pack my valuable equipment, it's a lot less stressful because I have Ideal!! Many many thanks."
Alexis P., Brea, CA